As we wait for
winter storm Nemo
to get to Northern Maine, the snow is softly falling.
It was a perfect afternoon for a snowshoeing adventure.
It was Mr. D's idea, and Little Miss is always ready for action. I am so glad I decided to go, too.
While it would have been fun to make a family outing, it is always special to do something with only one or two of the kids.
Here Mr. D is showing me moss that makes a great fire starter (as he had learned
last weekend
, when they started a fire with a Swedish fire steel. Another good starter is dryer lint! I might just start filling our jacket pockets with lint from now on, you know, for emergencies;-)
Little Miss is wearing Missy's old snowshoes. I realized we have four pairs of the same size (very typical in this household..), and I was thinking I might want to sell three pairs. But maybe not. When my sister comes to visit with her littles we have enough snow shoes for almost everyone!
This is how snowy it is today. Let's see what tomorrow brings!!
My kids enjoy giving themselves snow showers. Again, tomorrow their showers should be plentiful!
We ended up on the lake. Brrr.... The wind was brutal!
Still, we had a nice homeschool PE hour. And then it was great to go inside for a big mug of hot chocolate and a cup of turkey soup. Mmm...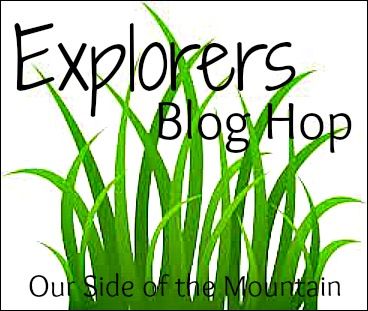 *************************************************************************
Odottelemme täällä pohjois-Mainessä talven isoa lumimyrskyä. Koko päivän onkin pehmeästi satanut lunta, ja niin iltapäivällä menimme lumikenkäilemään Pikkuneidin ja Mr. D:n kanssa. Kivaa oli, vaikka huomenna varmasti olisimme saaneet talsia syvemmässä lumessa:)