Our dessert on Friday after
snowshoeing
? Sugar on snow, which is maple syrup poured in a cup of new clean snow! Before you are too disgusted, it is a
New England tradition
, which we tried for the first time ourselves (except for the Captain, who said gross!).
That's ok, more for the rest of us:) Yummy!!! Even
Laura and cousins
in
Little House in the Big Woods
enjoyed this treat, although they poured hot syrup on snow, making it harden into candy - which we will have to try next.
Have you tried sugar on snow? Would you?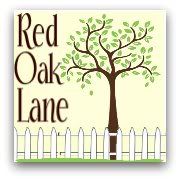 ******************************************************
Ensimmäistä kertaa maistoimme Uuden Englannin perinteistä herkkua: lumisiirappia, mikä on vaahterasiirappia lumessa. Me vaan kaadoimme siirappia lumen päälle ja herkuttelimme, mutta tätä kirjoittaessa kävi netin kautta selville, että vaahterasiirapin olisi pitänyt olla kuumaa, mikä tekisi siirappilumesta kovaa karkkia. Aiomme kokeilla sitä seuraavaksi!